SIVALI CENTRAL COLLEGE
Category: Blog
Published Date
Written by Super User
Hits: 622
    Inaugurated in 1909 as a small Buddhist school, today Ratnapura Sivali National School has grown to a dominating and reputed 
government school in the entire Sabaragamuwa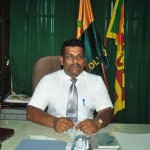 The Principal Mr.K.K.P. Ariyasinghe
Province for its high achievements in both academic
 and non-academic activities.Duringthe period
 of missionary schools supremacy in the first decade 
of 20th century, Sir A.C. Artigala, 
Thennacoon Podi Ralahami, R.M. Dhambawinna, 
R.M. Gunasekara and Agent Alapatha 
some erudite village leaders tried to spread Buddhism 
in Ratnapura. With the leadership of Sir A.C. Artigala,
 they initiated a Buddhist school- Sivali College in Ratnapura 
in a small house at Warakathota Road in 1909.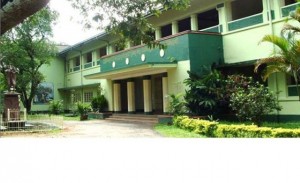 Today Sivali Central College comprises of more than 3000 students, 159 academic staff and 24 non-academic staff and operates as a 1AB National School with an entire Buddhist background. The present principal Mr.K.K.P. Ariyasinghe is the great mainstay for the present massive achievements gained by the College.
Sival Central College plays a major role in the Sri Lankan education. For the past several years, they have been upholding excellent academic records in G.C.E.(O/L) and G.C.E.(A/L) Examinations and have provided results amongst the Provinces.
The students have gained the highest grades in the G.C.E. (O/L) bringing pride to the school. They have gained remarkable results gaining more than 98.74% in order to qualify for their Advanced Level. In 2011, 16 of them secured 9 A's.


At the present, annually more than 100 students enter universities. In 2012, R. Vipula Sampath (Bio Science), T.D. Sampath Kumara (Maths), and W.M. Dissanayake (Commerce) gained first places in District ranks while another 45 obtained 3A's. Among them several students secured top level District ranks. This was really an academic  feat.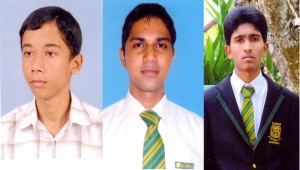 The three students who obtained the district first ranks in Science, Maths and Commerce streams at the 2012, G.C.E.(A/L) examination.
Sivali Central College Students have always been All Island and District level champions in both academic and sports fields. They are well trained in sports such as Cricket, Football, Boxing, Volleyball, Netball, Karate, Taekwondo, Chess, Wu-shu, Carrom, Gymnastic and Athletics.
A.H.P. Akila Ravishanka of Sivali Central is a well-known sports figure in Sri Lanka. He obtained first place in 100m hurdles (Under 16) and was placed third in the 100m at the Victoria Athletics Meet held in Australia in 2012. He also set up a record in the National Junior Athletics Meet, 2012 with a timing of 13.7 seconds. K.H. Manoj Kaushan is another athlete who took first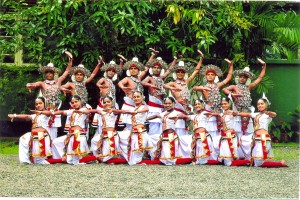 The College Dancing Group which emerged first in the island at the All Dancing Competition, 2012



places in the 100m and 400m hurdles at the National Junior Athletics Meet, 2012. Chamodh Sachintha who is a high jumper brought credit Sivali National school by obtaining the first place at the John Tarbat meet in 2012. Not only in athletics but also Sivali sportsmen have done extremely well in Taekwondo, Table Tennis, Boxing and other sports to bring victories to the college.
W.M. Gangadi Hiru Kumarasiri of Sivali Central College is the youngest chess player in the island to have participated in more than 10 international competitions. He was selected for chess grading when he was seven yearsin age. Since 2011 he has gained in all segments of chess such as Blitz, Rapid and Classic. He will be participating in the World School Chess Championship to be held in Greece this year.
All the other extra and co–curricular activities play a key role in the school. Deependra Devagira is a very talented student who has done well in curricular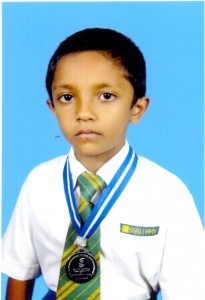 W.M .Gangadi Hiru Kumarasiri - the youngest chess player in the island to have participated in more than 10 international competitions


activities. He bagged first place at the All Island Olympiad competition and bagged the Gold medal at the International Olympiad held at India. He also took the Bronze Medal at the International Olympiad held in the Philippines. Pasindu Laksitha also emerged first in the island at the Chess Olympiad in 2012.
The present principal of the college Mr.K.K.P. Ariyasinghe stated: "We have to create opportunities for our future generation, help them with the required knowledge and skills to enable them to enter the world and face the challenges in an effective manner. We are determination to make the school, a leading college in the island. We Ratnapura Sivali National School are marching forward as one of the best schools in the province".










Copied by The news paper "The Sunday Times,EDUCATION TIMES on Sunday, March 03, 2013 ) The Original View